Bio Of Mr. Davis From wikipedia.com  (click here)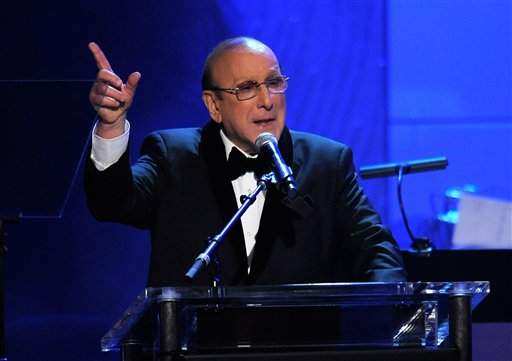 Mr. Davis knows the business of music like the back of his hand. He has discovered some of the biggest names in the history of the music industry that includes a young lady he signed with a booming voice and beautiful face. She is the late great Whitney Houston. Myself and Tammy Jackson Cloy aka Twin Tammy J was in Los Angeles for the great Clive Davis Pre Grammy Party when Whitney passed away a few years ago.
A year before Whitney put on a dynamic performance at the Davis Pre Grammy Party. I will never forget the call I obtained from Tammy in my motel in Hollywood. Tammy said "Gordon have you heard the news" I said "what news"? She told me turn on the news on TV, Whitney Houston died at the hotel we were to go to for the red carpet at the Clive Davis Pre-Grammy Party.
So I turned on the TV and there is was, Houston had died at the Beverly Hilton Hotel. The place where the Davis Party was to held THAT NIGHT ladies and gentlemen. It was real crazy that night.
So I watched TV all day then got ready to go the Beverly Hilton for the Davis event. It was unreal being there in L.A. at the hotel where Whitney's body was still upstairs in the room she died in of a overdose of drugs. It was mind blowing when he got to the hotel to get a parking place and then find our place on the red carpet. There was every TV outlet in Southern California at the hotel and thousands of Houston fans.  That night Tammy and I did a bunch of interviews on the red carpet about the death of Whitney. It was and still is like a dream.
The Clive Davis Pre Grammy Party of course hosted by Mr. Davis is the biggest music industry party in the music business. Hollywood movie stars and young and older are are there. Also young music stars and legends like Smokey Robinson, Rod Stewart, Tony Bennett and Diana Ross and Quincy Jones and Herbie Hancock and Berry Gordy and more are always at the Davis Party. It is the place to be.
One day I hope to interview Mr. Davis. That would be one the biggest interviews in my 25 years of broadcasting "Music Inner City TV" To learn more about the legend Mr. Clive Davis, please click the link above for the full bio on Mr. Davis.   Gordon Curvey