ARTICLE FROM nydailynews.com (Full story click here)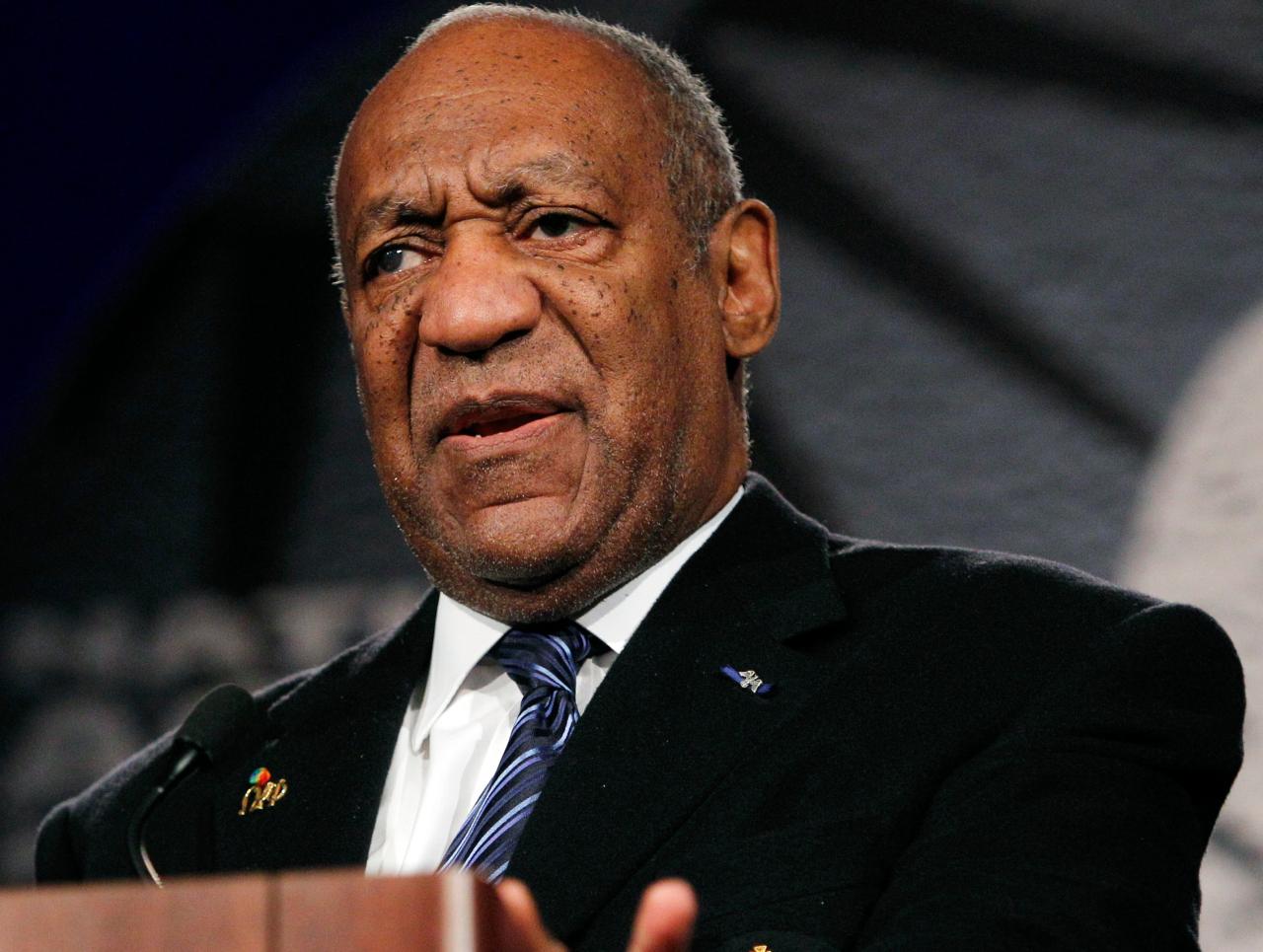 COSBY UPDATE: Another lady has come out and said Cosby maybe raped her. More news to come.
As we all know Mr. Bill Cosby is a entertainment icon. Pure and simple. He started out as a comic in the 60′s and is still around making folks laugh all over the world. Of course he became a big Emmy winning star when he was on the TV show "I Spy" with the late Robert Culp.
"I Spy" is still a good program to watch today. Culp and Cosby worked very well together. Cosby broke ground on the program as a African American in a lead role of a prime time TV show. And Cosby was doing movies and just blowing up on TV and the movies. Then of course "Cosby" became a legendary TV for eight years on NBC. It is in reruns all over the world. By the way Cosby is worth about $400 million!!
Since "Cosby" left the air in 1992 Cosby has been doing comedy shows all over the place with his down home act. Of course Cosby does not swear or cuss in his act and never has. He has put young comedians on blast for cussing and using the "N" word during there comedy show. I am he really put the young set on blast big time!!
But sorry to say readers but their has been big rumors on Bill Cosby and his relationships with various ladies and the word rape was used in these rumors. It started thirty years ago when this lady said Cosby raped her. But for some reason no charges were made against Cosby.
Of course click on the above link for more details on the news charges against Cosby by the SAME lady who said THIRTY years ago that Cosby raped her. And sorry to say their has been many other ladies who has said Cosby raped them. But again, no charges were ever made against Bill Cosby. No charges at all. The question is why? Is it because he is the powerful icon?
Now for some reason this female has come out against Cosby again. Is she trying to obtain her "15 minutes" of fame? Or are the stories true against Cosby? Cosby has cancelled two TV show appearances recently. Former guest on "Music Inner City Television" Queen Latifah's program and also David Letterman. And he did a interview on NPR and was asked about the new stories on himself raping females. Cosby gave the person asking the questions the silent treatment. He said nothing on the charges. Ummm does this make himself look guilty?
We here at "M.I.C News Magazine" will be following this story right here.    Gordon Curvey
Watch the latest "MUSIC INNER CITY TELEVISION" program right here! Just click the screen and enjoy the program and you can watch the Ustream webcasts and our regular TV webcasts via smartphones, tablets, mac or pc!!
Listen to "MUSIC INNER CITY INTERNET RADIO" right here! Entertainment news, sports plus exclusive interviews and classic soul and hip-hop and more!
- Popup Player