ARTICLE FROM chicago.cbslocal.com
29 SHOT OVER THE WEEKEND IN CHICAGO!! This is the headlines in Chicago. This is going on EVERY weekend in Chicago. Young African American men AND ladies being gunned down in the streets.
Young and older African Americans are being shot EVERY weekend in Chicago and other cities in America but in Chicago it is OUT OF HAND!! Parents planning ANOTHER funeral for a son or daughter. A parent should not go to the funeral of their young son or  daughter who was shot down in the streets of Chicago and other cities. But again in Chicago it is out of control.
YES we are very upset about the killing of a UNARMED 18 year old young man named Micheal Brown in Furguson by a policeman Darren Wilson and we should be very upset. Do not get it twisted readers!! I AM UPSET! The police pointing guns are people riding in big armored trucks and tossing tear gas and the city having a curfew etc. All wrong!! But so it the black on black crime that is out of hand in Chicago.
Having said that I am also VERY upset at the killings of young African American people in the streets of Chicago EVERY WEEK OR WEEKEND 20 or 30 or even 40 shot and wounded or killed in the streets. Many are wounded or killed just being in the wrong place at the wrong time. Well folks remember this A BULLET HAS NO NAME. Little kids are being shot and wounded of killed in Chicago. This is WRONG just like the killing of a unarmed Micheal Brown. WRONG IS WRONG!!
But readers I ask you this. Where is everybody? How come Rev. Al Sharpton and Rev. Jesse Jackson and other African Americans are not taking a VISIBLE  stand in Chicago about the out of hand violence in Chicago? Where is Rev. Sharpton and Jackson when it comes to a huge marches in the streets of Chicago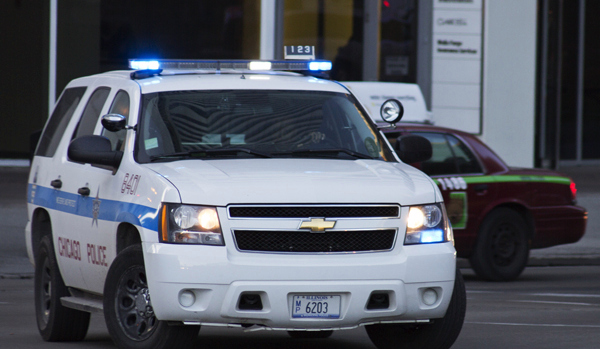 about the senseless violence? Where is President Obama? This is his home city as well as the First Lady Michelle Obama and Rev. Jackson's Rainbow Coalition Organization is based in Chicago for goodness sake!!
WHY is CNN and MSNBC and even Fox News doing HOURS AND HOURS of coverage of the terrible Micheal Brown situation? Is it about RATINGS readers? I agree with AZ Granderson a writer for ESPN and a person who speaks out on issues of race on CNN. He says we are totally over looking over the 20 to 40 people being shot every week in Chicago.
The violence needs to stop in Ferguson. That is for sure. But readers we as African Americans should be equally upset at the BLACK ON BLACK CRIME in the streets of Chicago. Chicago is not Baghdad or a city in the Ukraine. CNN and MSNBC and Fox News should do HOURS AND HOURS of coverage of the violence in Chicago. African Americans should take their community back in Chicago and say ENOUGH IS ENOUGH!! There is to much violence with BLACKS KILLING OTHER BLACKS. I am asking Rev. Sharpton and Jackson and President Obama and other leaders to say ENOUGH IS ENOUGH!!
The violence in Chicago is not a white policeman shooting a young African American. IT IS ANOTHER AFRICAN AMERICAN SHOOTING ANOTHER AFRICAN AMERICAN!! I ask you readers this…..WHERE IS THE OUTRAGE ON THE VIOLENCE IN CHICAGO?  Yo CNN and MSNBC and Fox News it ain't all about the ratings!!
It is time for CNN host Don Lemon to do A WEEK OF PROGRAMS FROM THE STREETS OF CHICAGO. IT IS TIME FOR REV. SHARPTON TO DO HIS DAILY SHOW ON MSNBC FROM THE STREETS OF CHICAGO!!
It is time for a HUGE rally with the President and First Lady there in Chicago. Rev. Sharpton there. Rev Jackson their. Malik Shabazz there and Susan Rice there. Ex President Bill Clinton there. The new head of the NAACP there. The head of the Urban League there. The Honorable Louis Farrakhan there. Micheal Jordan and Derek Rose there. Attorney General Holder there.
Time for action is NOW!! To many young African Americans are being shot in Chicago. A American city. A great American city. What will it take readers? Because it seems others are looking for ratings and others are looking to be seen in the "limelight" F THE LIMELIGHT!!
Finally where are the young African American leaders? Let's face it Rev. Jackson and Rev. Sharpton and the Min. Farrakhan are older. Do young people listen to them anymore? Where are the young leaders on a national basis?
Gordon Curvey
Listen to "The Hot 12″ with D Duane RIGHT HERE! Just click "podcast" link above.