"One Man's Opinion" by Gordon Curvey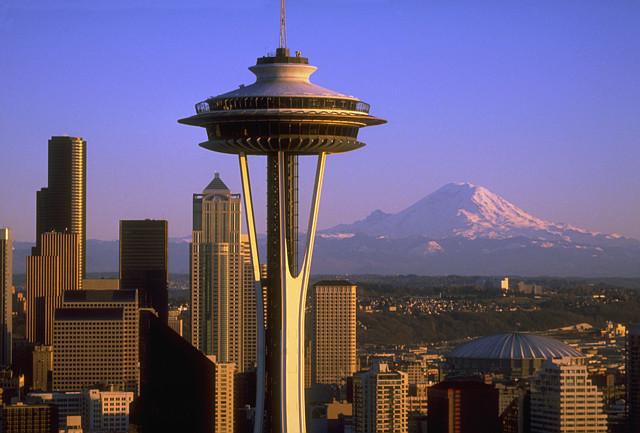 Thanks for checking out my views here on my site. It is just as I say one man's opinion. As I have said I stay here in Seattle. Home of the Super Bowl champs Seattle Seahawks. I have a apartment on one of the major streets in Seatown Rainier Ave South. I can get in my car and start on Jackson St and drive south to Henderson and this will happen.
What happens is I will no more than 10 African American businesses if that!! BUT the Asians have mall after mall after mall full of businesses like a print shop or a tax place or a cleaners or a place to get a cell phone and much much more. And the East Africans now have malls full of businesses too. BUT we as African Americans seem not to want to open up a business. I don't understand why. African Americans DO NOT have a mall of businesses!!!
I hear plenty of excuses from my folks. I hear stuff like we cannot get a loan and  the Asians and East Africans can a lot. BUT we can get a loan to get a new fancy Cadillac or a nice SUV etc. PLUS let me make this point clear. You see I was married to a lady from Kenya. I learned how their community works together.
They have meetings at someone's house and cook food and have drinks and then they will talk business. They will see if anyone wants to open a business and help them or maybe someone is having trouble paying a bill etc and they will try to help. They do tremendous amount of networking as do the other East African communities.
And the Asians have moved to Seattle and will two or maybe three families in a house and save their money and if they don't have a trade they will go to school and quickly learn a trade and then with the money they have saved they will open up a business. Some Asians get loans from Pacific Rim banks here and overseas. For instance there is a Bank Of America here in Seattle's International District (ie Chinatown) and that is basically ran by Asians where business minded folks can maybe get a business loan. The Innternationl District is FULL OF ASIAN OWNED BUSINESSES ONE AFTER ANOTHER AFTER ANOTHER. How come African Americans do not have a community like this? Why folks?
Sorry to say folks we as African Americans do not operate in the manner East Africans and Asians do. It is just a fact folks. As a whole here in Seattle and Tacoma we have a bunch of churches, bar be cue joints, barber shops and beauty shops and detail places to get your rims shined up.
It seems we are not business minded like other races are. And the few businesses we as African Americans have we seem to NOT to support them and this is very very sad folks. The Asians have a Asian ran TV channel with loads of commercials from Asian owned businesses that are from all over the Rainier Valley and Central District here in Seattle. BUT I run "Music Inner City TV" and I get EXCUSE AFTER EXCUSE AFTER EXCUSE from my African American brothers and sisters not to advertise with me at my VERY VERY low rates. They will take there money to "to the white man" This is very very sad.
I have heard excuse after excuse from my race OR they will tell me they are going to spend money with me for a commercial AND THEN DO NOT!! Or it was a FLAT OUT LIE. I keep my rates at a place where they could afford but I barely sell my commercials. So as a result I have to try to expand my reach and try to obtain "white" owned businesses to maybe advertise with "Music Inner City TV" By the way on TV and online at my website "Music Inner City News Magazine" www.musicinnercity.com and my sports site "Sports Inner City Online" www.sportsinnercity.com
The Asians and now East Africans have been here no longer than 25 years. They have Asian ran banks, grocery stores (Viet Wah), and much more and they support their community. They also have a Asian ran radio station PLUS the Asians have FOUR community newspapers THAT ARE FULL OF ADVERTISING!! And check this out folks there dollars rotate in their community BUT our dollars leave our community quicker than water leaving a faucet!! Real talk.
It seems the only time we as African Americans can get together is on church on Sunday. Like I said we don't have anymore mom and pop stores in the area. The question is why? It seems we as African Americans are full of jealous feelings and hate. I will be writing about this VERY soon.
Thanks for reading this folks. I can go on and on but hopefully some of you will get where I am coming from in this two part piece where I am giving my true opinions on why we African Americans seem to not have any unity in as a people here in the Seattle area.
COMMENTS OR QUESTIONS? gcurvey@yahoo.com or www.facebook.com/gordon.curvey or www.twitter.com/gcurvey Also watch "M.I.C-TV" webcasts to the right. From our TV show on Comcast-Xfinity On-Demand/24-7/Western Washington state/go to "get local" and then "around the sound" Watch via smartphones, tablets and pcs!! ANYTIME!!